Welcome to the UmpireBible
---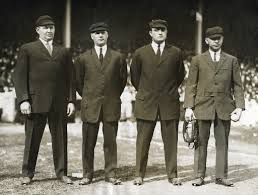 The UmpireBible is the premier website for new and developing umpires of amateur baseball, as well as for players, coaches, and fans who want to enhance their command of the rules of baseball.
Our mission: provide a dynamic platform for exploring and learning the rules of baseball, and to provide an introduction to the basics of umpire mechanics. And a bit more, too.
The site features seven main sections where you'll find informative articles, plus rules references at every step of the way:
We also have special collections of valuable umpire resources:
And a lot more. So welcome to the Umpire

Bible

.
---
Details

Last Updated: 19 February 2022
Hits: 17198